Unified.to Oct 2023 product updates
---
October 26, 2023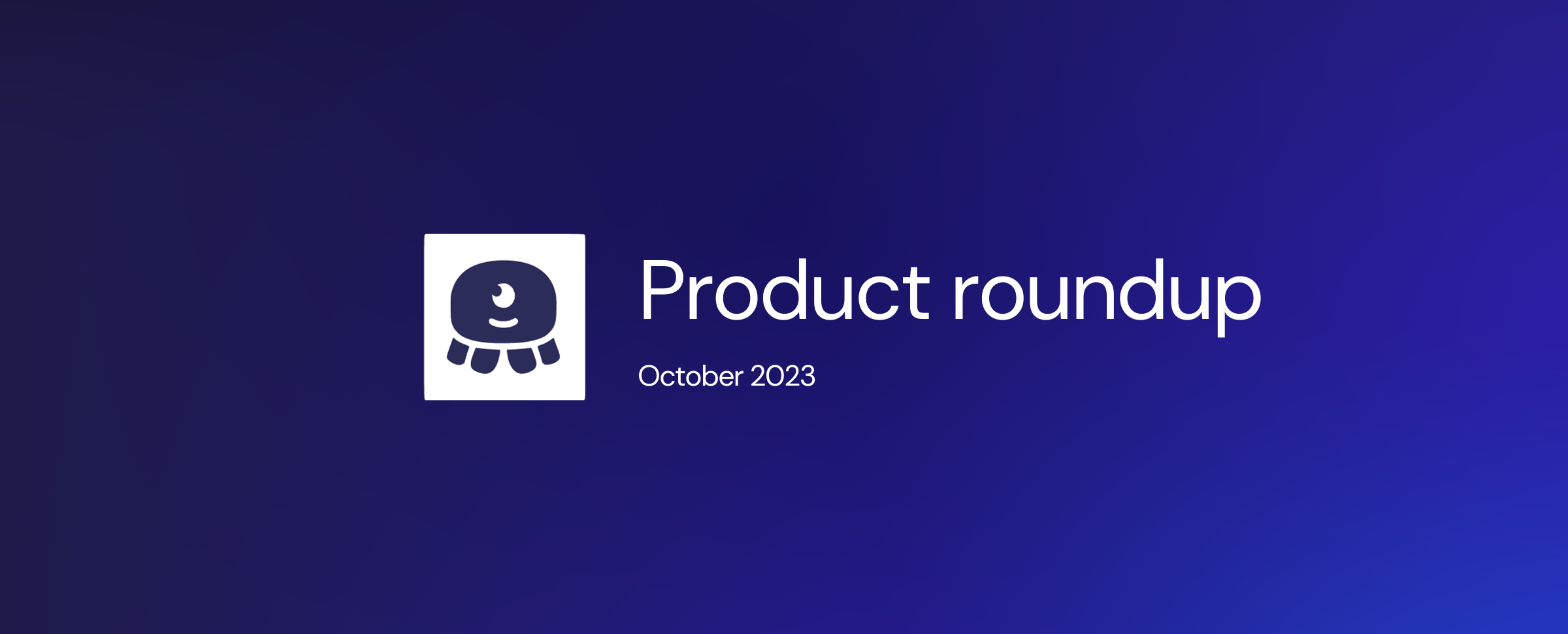 Every SaaS user depends on integrations to improve how they work. At Unified.to, we're making it easier for SaaS companies to add API integrations that enhance their products and improve their user experiences. Here's what we've been up to this month.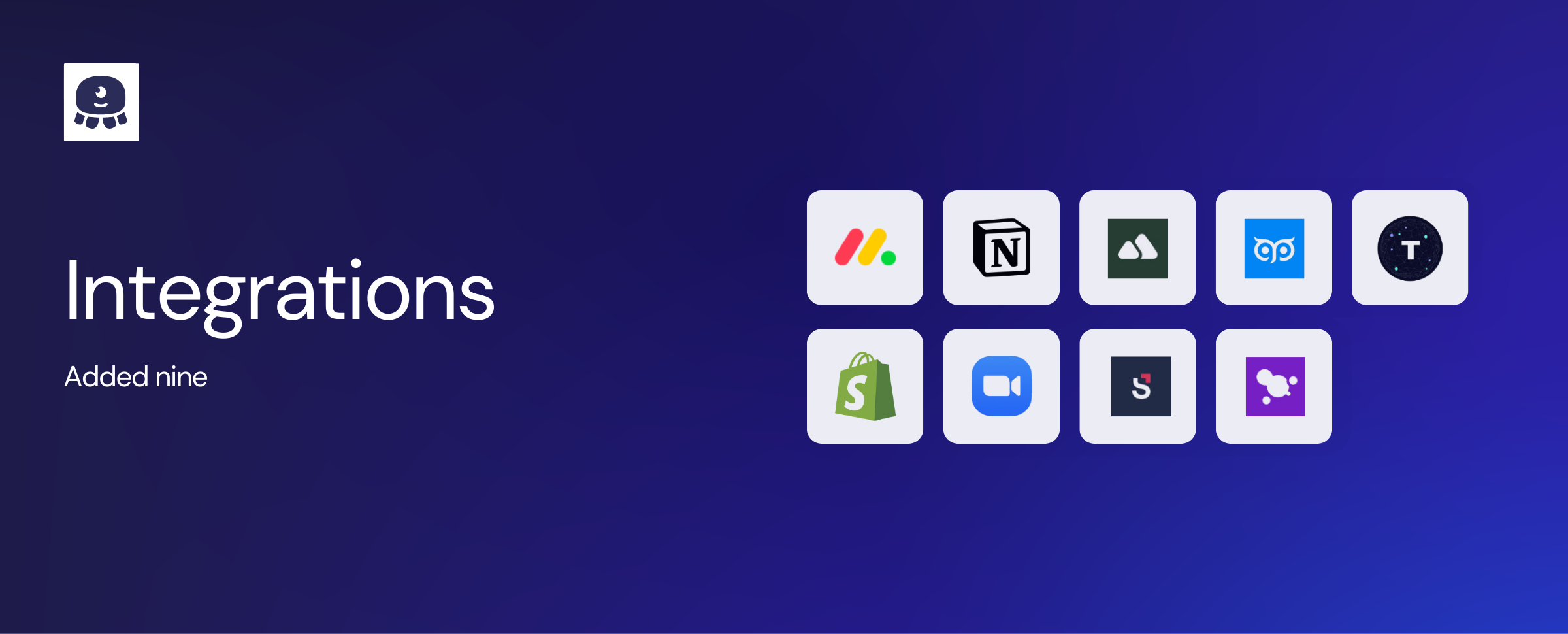 There are now a total of 125 integrations available on the Unified.to platform — and we're not slowing down any time soon. For existing users, head to the Unified.to dashboard, activate any new integrations you want for your application, and watch your product update automatically.
Here are the integrations we've added to our platform this month:
We're constantly expanding our integrations. Have a suggestion for us? Vote on our integration roadmap here.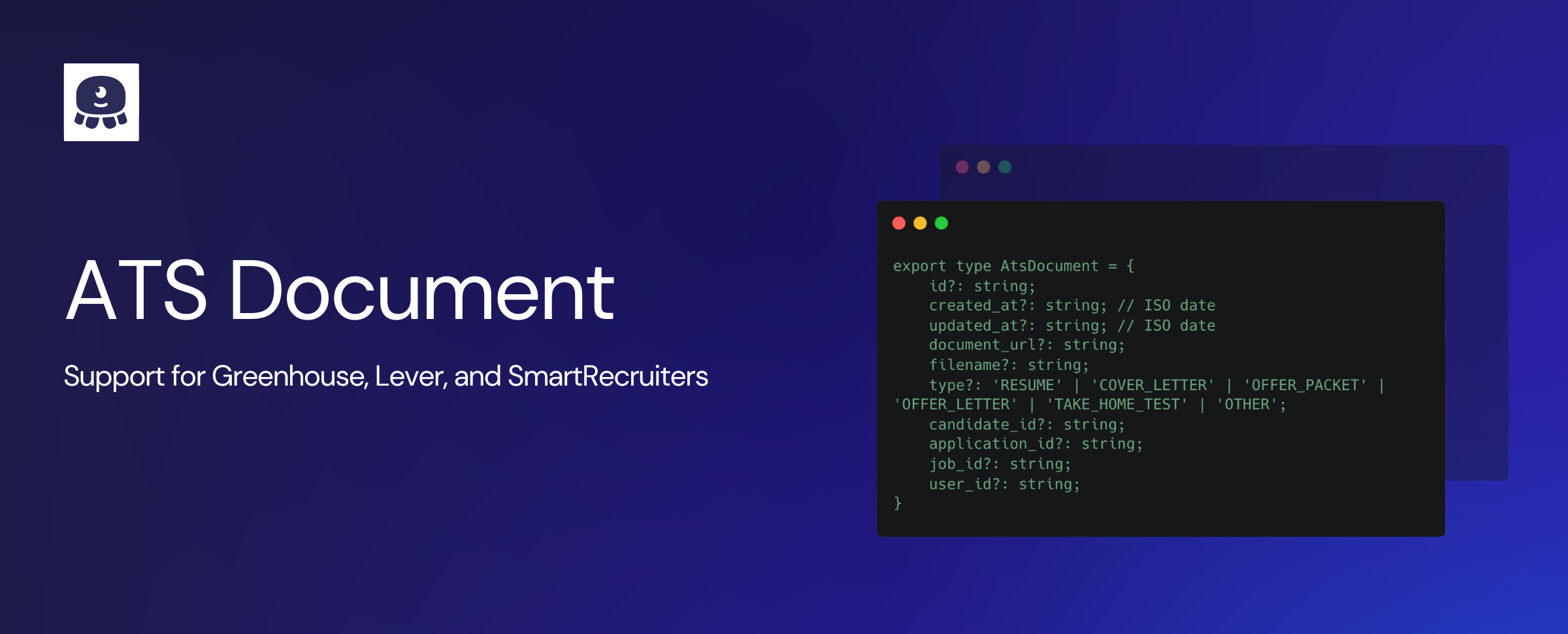 You can now add document management functionality to your SaaS product. We've introduced support for Document across our ATS integrations, which allows you to store candidate resumes, cover letters, background checks, and other assessment documents. Document support is currently available for Greenhouse, Lever, and SmartRecruiters, with additional ATS integrations set to receive the update shortly.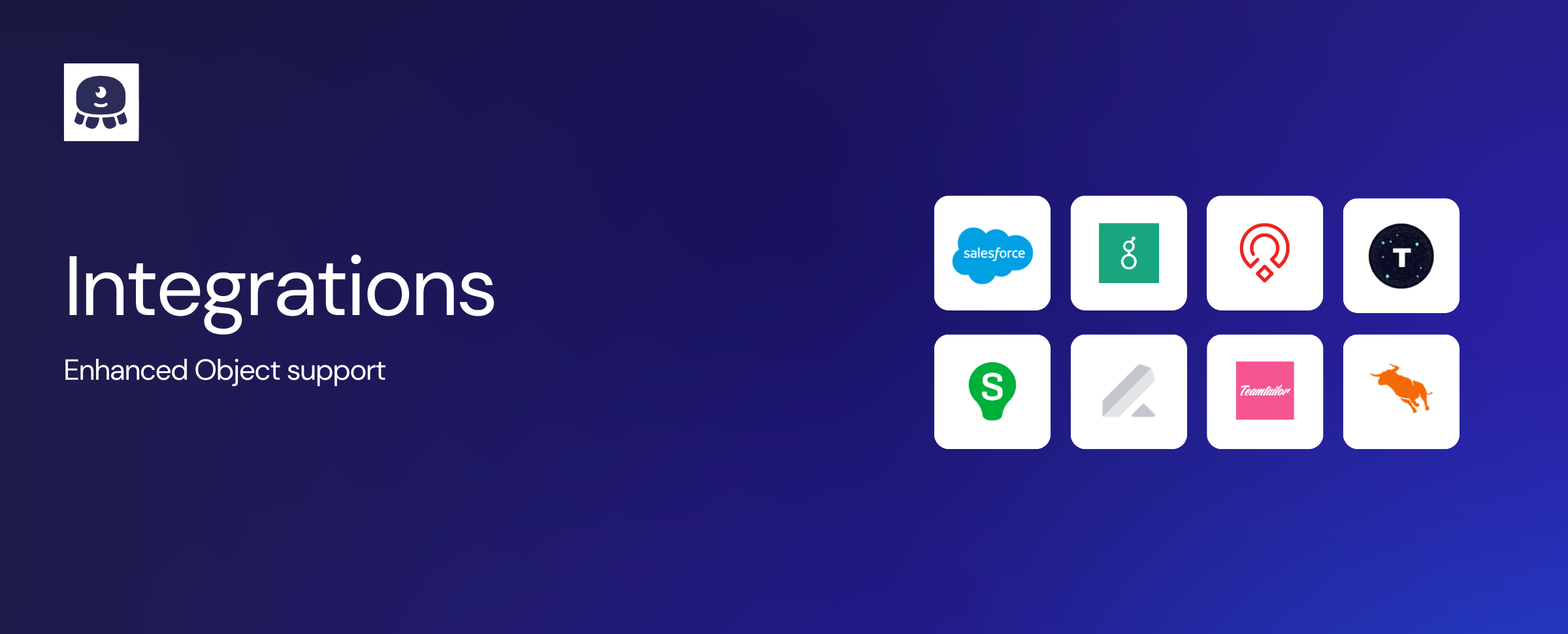 In addition to Document, we've expanded Object support for several integrations. Here's what's new:
ATS
Document: Greenhouse, Lever, and SmartRecruiters
Application: Lever, ZohoRecruit, Greenhouse (Ingest), Greenhouse (Harvest), Teamtailor, SmartRecruiters
Interview: SmartRecruiters, ZohoRecruit
Job: SmartRecruiters
Scorecard: SmartRecruiters
HRIS
Employee: Salesforce, Techwolf
Group: Bullhorn
CRM
With our expanded Objects, you can power your SaaS applications with enriched capabilities across various integration categories.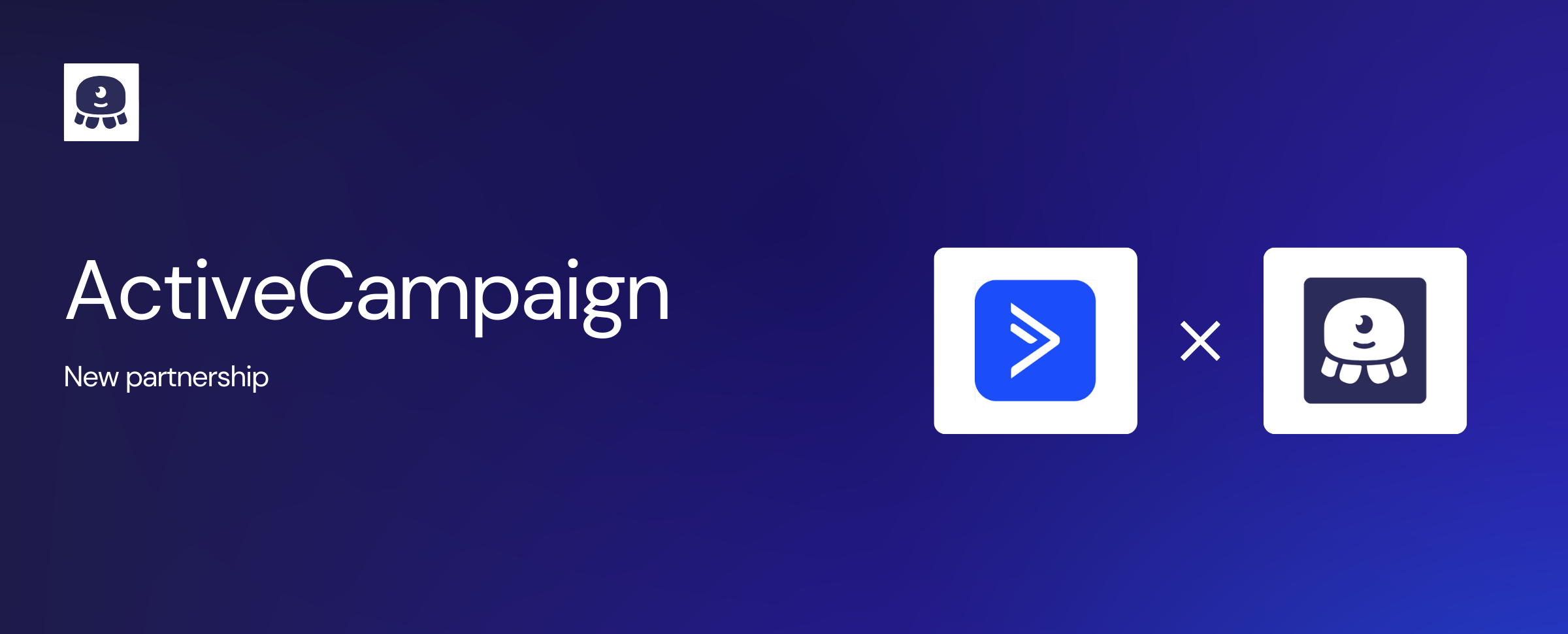 We've partnered with ActiveCampaign to make it easier for SaaS developers to add support for ActiveCampaign and other CRM integrations. With Unified.to, developers integrate once to simultaneously add multiple integrations to their applications.
Get started with ActiveCampaign:
Sign up here (for new users)
Activate ActiveCampaign and any other available CRM integrations
Embed our low-code authorization component into your product
Test your integration (s) in different environments
Deploy to production
ActiveCampaign partnership listing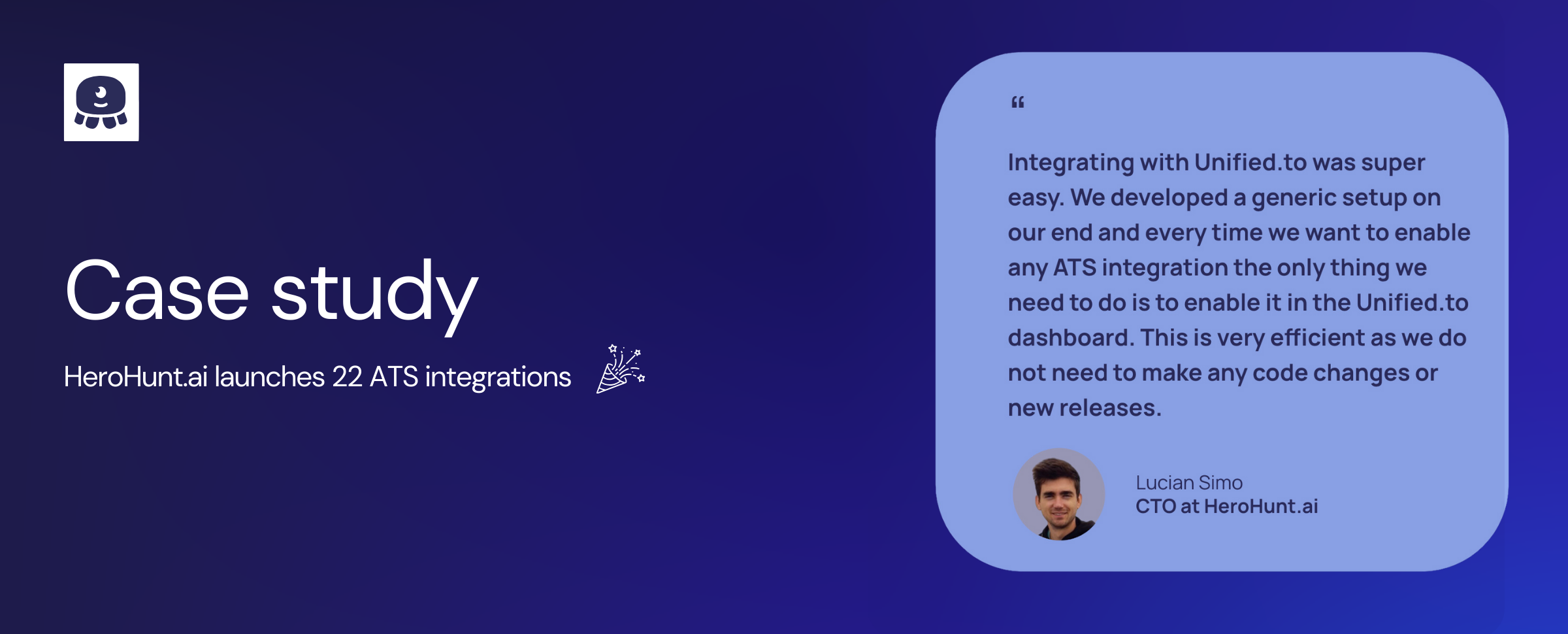 HeroHunt.ai is an AI talent and search engagement platform based in Amsterdam. They first realized the necessity of customer-facing integrations when they began attracting larger companies, which required support for more complex tasks and tech stacks. With Unified.to, they launched 22 ATS integrations with one developer in just one week.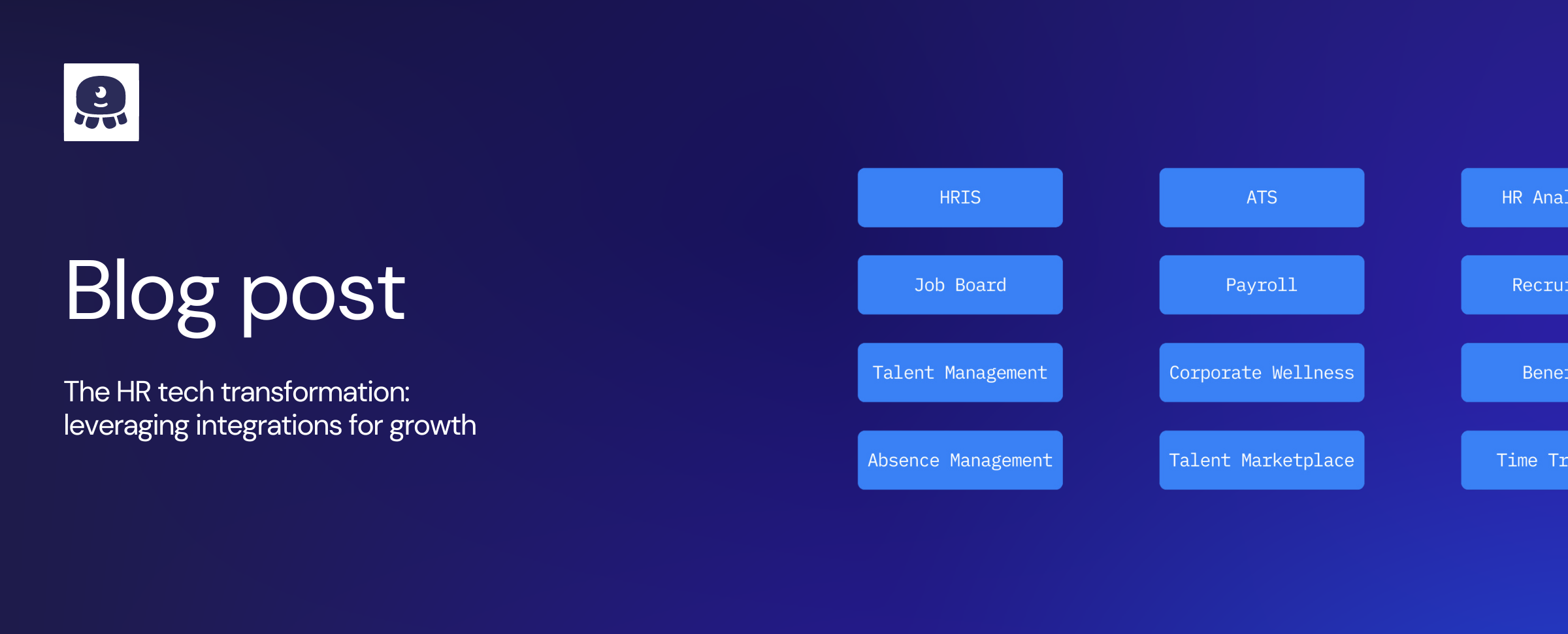 Today's HR software industry is experiencing a wave of innovation, creating an interdependent ecosystem. HR software companies that harness customer data from systems across the ecosystem improve their product value and increase their capacity to attract, retain, and monetize a broader customer base. On the blog, we share how software companies can utilize API integrations to offer superior products.
If you're a developer, part of a startup, or a general tech enthusiast in Toronto, you're invited to join us at the first Infobip Connect Meetup in Toronto on Nov 9 from 6-9 pm. The event is hosted by Infobip and will feature a range of speakers, including Yuri Navarro, Managing Partner at Kanata Ventures, Roy Pereira, CEO and Co-founder at Unified.to, Laura Rodriguez, Staff SDK Engineer at Okta, and Mike Elsmore, Senior Developer Advocate at Infobip.
We're thrilled to announce our recent accomplishment of a 5-star rating on G2 in the Unified API category. Check out what some of our customers are saying:
"No other Unified API provider has the authentication flexibility that Unified has, their embedded authentication script works great in no-code tools."
— Jaron Sander, Growth Engineer at Sylva
"We can scale up our ATS and HR integrations and they've made the entire integration process seamless for our developers with their truly Unified API."
— Kevin Kliman, CEO at Humi
You're reading this article on the Unified.to blog. We're a Unified API developer platform for SaaS customer-facing integrations. We're excited to continue to innovate at Unified.to and solve hard, critical integration-related problems for our customers. If you're curious about our integrations-as-a-service solution, consider signing up for a free account or meet with an integrations expert.
That's it for now, thanks for reading!